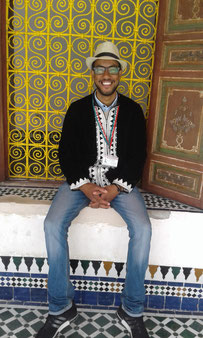 The Old Medina has just very narrow streets. not big enough for our cars.
Walking is the best thing to do in the Medina!
To make it possible for you to show the Medine we asked a friend of us, Oussama, an official guide, to arrange guided tours in the Medina special for our guests.
He has some beautiful highlights in his program and a tour with him takes a half day.
The prices are €60 till 4 persons and €100 till 10 persons.
You can book your half day tour here.